21 Sep

A New Captivating Political Role for BTS as a Special Presidential Envoy for South Korea (4 minutes reading)

South Korean boyband group BTS has been appointed as a special presidential envoy by the president of South Korea himself, Moon Jae-in. This is probably a collaboration between the government and non-governmental organization that we did not expect. Collaboration between government and NGO's is a common practice, it's for the purpose of public diplomacy, just like how China are using pandas for their diplomatic efforts. In this article, we would like to explain what exactly is the duty of a special presidential envoy and how BTS carry it.
Who are the Special Presidential Envoy
Special presidential envoy is a group of people appointed by presidents to assist the government to conduct international diplomatic efforts. They might sounds unconstitutional, but they are a useful diplomatic tools, in which America use quite frequently. In USA, special presidential envoy is used to lead diplomatic efforts for many issues such as climate change mitigation, nuclear deal negotiation, reducing migration from Central America, and even to advance LGBTQ rights around the world.
Special presidential envoy can also be called special representatives, co-ordinators or negotiators. Usually, presidents appoint special presidential envoy based on a person's fame, and then presidents will use them to assign importance to international crises and signal their priorities. There are times where their work has been instrumental in resolving foreign conflicts, Bill Clinton once sent George Mitchell as a special presidential envoy to Northern Ireland, helped to negotiate a peace agreement that ended decades of violence there.
Some foreign-service officers have complained however, about the overuse of special presidential envoys, saying that they create confusion, fit badly into the State Department's structure and lower morale in its ranks. Barack Obama's administration, for example, at one point had more than 30 envoys, which about two-thirds of them don't even has foreign-service background. They even have expressed frustration about not receiving clear instructions for their assignments or not having the authority to complete them, it's quite hard to weilds envoys.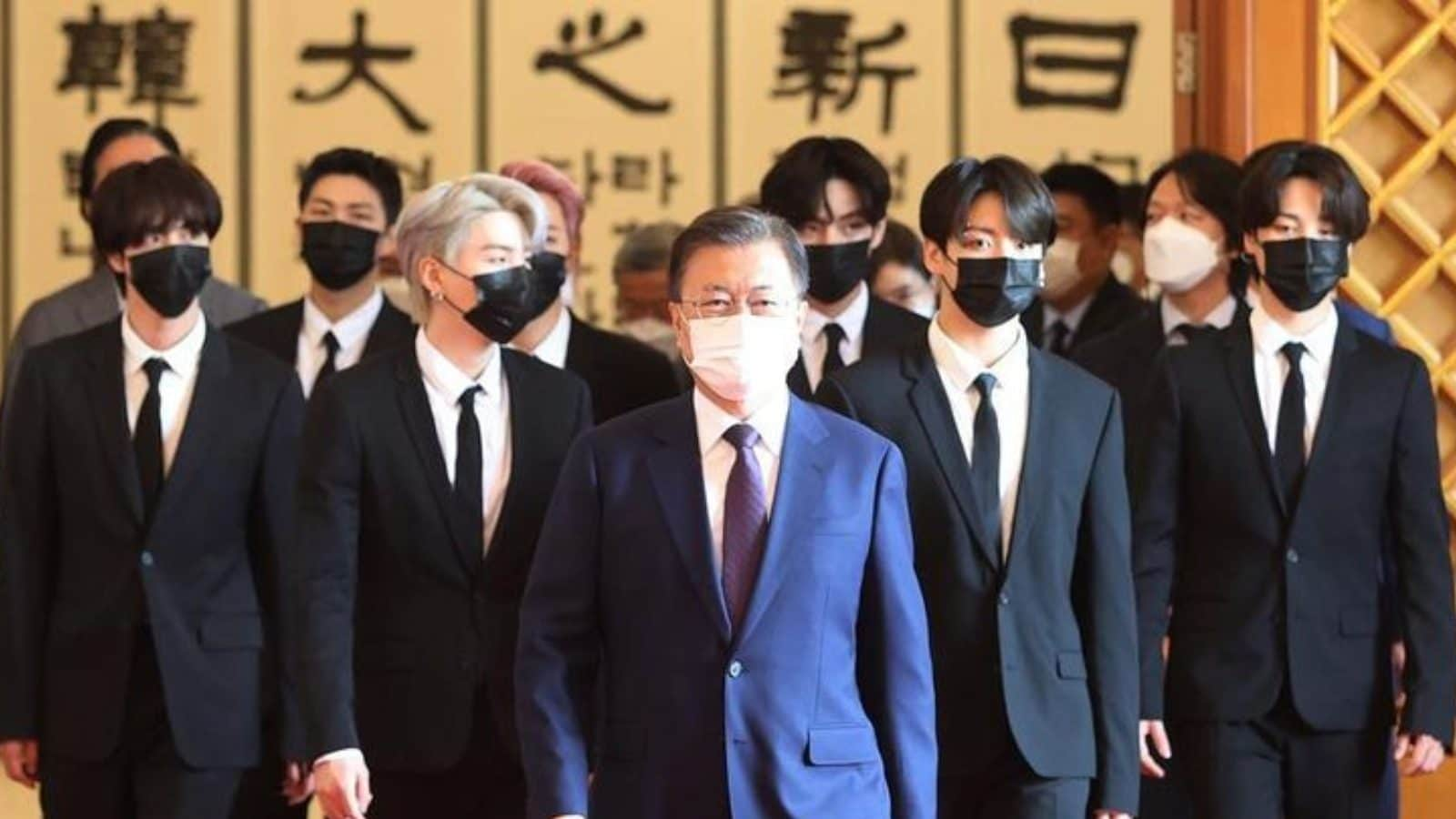 Special presidential envoy is a public diplomacy strategy, we can say that it's like a marketing strategy but for political affairs. Countries might reject our foreign policy, but what if special envoys were deployed to assist foreign policy negotiations. If a person with a high global reputation is present to assist in foreign policy making, countries might get convinced and perceive it to be a better choice. Recently, South Korea has adopted this practice of special envoys and appoint the world famous boyband group to be a special envoy.
BTS as South Korean Special Envoy
South Korean Presidential Spokesperson announced on July 21st that President Moon Jae-in had appointed the Kpop stars as a "Special Presidential Envoy for Future Generations and Culture". The spokeperson says that the appointment of a special envoy is part of their public diplomacy that seeks to broaden diplomatic horizons by gathering diplomatic capabilities, and it will be carried out to enhance the image of the nation in leading diplomatic issues. This means that they will now represent or assist South Korea in upcoming major international conferences.
Later in September 14th, President Moon Jae-in officially appointed K-pop boy band as the 'Special Presidential Envoy for Future Generations and Culture'. The boyband members received certificates of appointment, diplomat passport, and fountain pen from president Moon Jae-in himself in his office on the same day. Big news is, the boyband is even invited to attend the 76th UN General Assembly (Sustainable Development Goals Moment of the Decade of Action) in New York on September 20th as part of their duties along with the president.
In fact, that wasn't the first time they ever attended the UN General Assembly. They had earlier attended it in 2018 where one of the member delivered a speech at the launch of UNICEF's Generation Unlimited program. Their second appearance was in 2020 where they issued a video message to youth encouraging them to persevere and dream big despite the pandemic. Are they the only celebrity that have become a special envoy? No, celebrities such as Angelina Jolie, Liam Neeson, and Emma Watson once served as special presidential envoy.
The Kpop group gave a speech during the UN General Assembly, a message of hope and the power of those in their teens and 20s to shape the future, from climate change to digital interconnectedness. They hope that the young generation would be appreciated for it's ability to create a positive and healthy world through their online communities, rather than as victims of lost opportunities due to the pandemic. After a seven-minute speech, the boys showed a video performance of their hit song "Permission to Dance", inspiring positivity and welcomeness.
If you want listen to their speech during the UN General Assembly, you can click here
Another BTS related article you might interested in: McDonald's BTS Meal Collaboration Yields Charity By Fans: Successful Fundraising of Rp200 Million